MPC Motorsport® Motor Mount Hardware Kit For Eg Civic (H Series)
$189.00
Manufacturer shipping prep times:
5-7 Business days from Date of Order
Due to Covid-19 lockdowns, short staffed, backed up on previous orders, etc.
Free Shipping over $99 to Continental USA.
D Series | ENGINE HARDWARE KIT
Pictures are for reference – may differ slightly depending on Engine series & model.
10 in stock (can be backordered)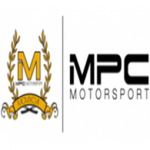 Description
This kit includes hardware for engine mounts & brackets.
Features High Strength Steel Bolts & Billet Hundred Proof Washers.
Brand
MPC Motorsport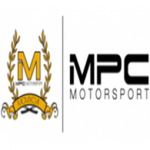 | Make | Model | Year | Trim |
| --- | --- | --- | --- |
| Honda | Civic | 1992-1995 | CX 2dr Hatchback |
| Honda | Civic | 1992-1995 | DX 2dr Hatchback |
| Honda | Civic | 1992-1995 | DX 4dr Sedan |
| Honda | Civic | 1992-1995 | EX 4dr Sedan |
| Honda | Civic | 1992-1995 | JDM |
| Honda | Civic | 1992-1995 | LX 4dr Sedan |
| Honda | Civic | 1992-1995 | Si 2dr Hatchback |
| Honda | Civic | 1992-1995 | VX 2dr Hatchback |
| Honda | Civic | 1993-1995 | DX 2dr Coupe |
| Honda | Civic | 1993-1995 | EX 2dr Coupe |
| Honda | Civic del Sol | 1993-1995 | S 2dr Coupe |
| Honda | Civic del Sol | 1993-1995 | Si 2dr Coupe |
| Honda | Civic del Sol | 1994-1995 | VTEC 2dr Coupe |